Demand Freedom of Integration
At HotelAppz, we believe that data is the new oil for the 21st Century and that being able to share data is fundamental for the success of our Clients. That's why we recommend to our Clients to always "Demand Freedom of Integration".  It's important to us and our Clients that our Partners also share the same philosophy and that's why we are proud to have the following Partners:

Based on a public 2-way API that allows total integration without any extra costs, apaleo's PMS enables hoteliers to not only integrate with their favorite technology tools but also to develop their own custom apps with ease and without any hidden fees.
Partner applications can be found in the apaleo Store, giving the possibility for hotels to connect to pre-integrated, innovative apps – guest facing or staff facing – with one click.

An open cloud-based PMS platform which provides:
a simple and well-designed dashboard to unify all the operational status
a "one-day curriculum" to easily train the new hires about the app
a fully mobile solution allowing access from any device and at anytime
a marketplace to facilitate integrations with partner solution add-ons
a 6-step booking engine and an online check-in function to improve guest experience
automatically updated business reports in Excel format

protel product portfolio is made of both server-based and cloud-based PMSs, catering to the needs of every market segment from small individual hotels to large hotel groups. protel systems has 4 key success elements: vendor-neutral integration, centralization, business intelligence provision and lean, efficient Enterprise Service Bus (ESB technology). Their solutions enable hotels to benefit the most from state of art innovations with minimum technical and financial investments.

A comprehensive IT solution kit that helps hoteliers to leverage an array of operational jobs, from property management, HR, accounting, sales and marketing to distribution.
With robust PMS and POS platforms at the core, the Oracle's ecosystem is also empowered by a range of supporting hardwares, softwares, cloud solutions as well as expert consulting services.
Functionality-rich, secure, scalable, and mobile-enabled, Oracle Hospitality solutions are dedicated to tech savvy hoteliers to improve operating efficiency and deliver better guest experiences.

Beyond providing a PMS, Guestline enhances its capacity with also cloud-based channel distribution and digital marketing tools, covering even some in-depth tasks like ticket sales, email marketing, Search Engine Machine (SEM) or web design.
Different packages can be tailor made for specific needs of different segments, including hotel groups, independent hotels, serviced apartments, student accommodation and pub companies. Ultimately, Guestline gives hoteliers a fast track to streamline operations, boost revenue and reduce expenses.

A Next-Gen Cloud PMS which offers a comprehensive approach to your business; including end-in-end Customer Experience; Front and Back Office; Staff Training; Marketing and Yield Management.Empowered by combining forces with SpotPilot's innovative Revenue Management Tool, Topsys system benefits its users with more profound revenue analysis, anticipation and performance.

Sequoia Soft offers 8 different solutions, 3 of which are dedicated to hotels at all sizes, including a cloud-based PMS, an on-premise PMS for individual hotels and a sales and marketing online application that can be integrated with hotel-owned software. The other 5 tools specialized in restaurant, wellness and outdoor accommodations that can be great supplements to hotels' existing ecosystems. Also, there can be follow-up consulting services specialized for each hotel, thereby optimizing the experience with Sequoia Soft's products

Medialog's PMS is a robust, flexible and safe solution for not only hotels but restaurants and other types of establishment. Its hybrid cloud architecture helps guarantee a smooth and efficient operation, regardless of workstations' quality or Internet connection stability. Besides a long list of features for hotels' front desk jobs, Medialog's ecosystem also includes complementary applications such as MedApps for guest reception on tablets, and WebDispo for operational excellence across multi-unit hotels.

Thaïs-Hôtel offers hoteliers a complete solution which helps simplify and empower their everyday tasks. Its functionalities range from reservation, room availability management, reception, housekeeping, restaurant managing to accounting, statistics and analytics. Based on cloud technology with an ergonomic production and a dedicated security team, Thaïs-Hôtel provides the users with optimized experience and added values, at optimal pricing.
Channel Managers / Connectors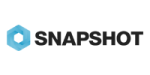 Snapshot is an independent system that gives hotels a meaningful way to treat their existing data. Snapshot's data toolkit combines:
A single and secure platform that collects and harmonizes data from multiple channels
BI tools to analyze and visualize data, turning them into in-depth actionable insights
a marketplace to connect with a number of cool third-party solutions, without complex integration processes.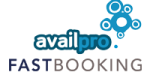 Availpro's multi-platform booking engine gives the power to hoteliers to harness a vast range of channels that yield bookings, from company owned transactional websites to GDS channels, and online booking engines. Not only taking care of sales management tasks, Availro also helps promote hotels, analyze market rates, guest reviews, online reputation and much more to enrich the decision making process.

With a blend of rigorous distribution solutions, SiteMinder helps hoteliers to be more proactive in boosting their hotels' online visibility, improving guests' on-web booking experience so that get more direct bookings. In addition, SiteMinder provides hotels with a single dashboard dedicated to business intelligence, opening up valuable insights about market pricing, booking trends, guest behaviors and much more.
SiteMinder partners with over 400 top hotel booking channels and 300 leading PMS providers that makes working with hotels at any size easy.

Reservit with a long list of tools, helps hoteliers to fulfill their total sales potential.  At the core of Reservit's suite, their booking engine along with their channel manager platforms, give hoteliers a smooth control over all the existing distribution channels in real-time basis, with customized interfaces and experiences.
Whereas, a set of marketing strategy solutions is implemented to keep an eye on market trends and enhance decision making capacity.
Other features like website design, automated online payment, cancellation insurance or online comparator connectivity are also part of Reservit's offering.
E-Reputation / Social Messaging

By using GuestSuite's solutions, customer reviews have better quality and a higher completion rate because of the well-designed surveys that are online, on-premise, or sent via Tripadvisor. The survey results are then automatically distributed on hotel's website as well as a growing list of top partner review platforms (Tripadvisor, Google, etc.), which improves hotel's online ranking and awareness.GuestSuite allows hoteliers to get a deep dive into customer satisfaction, thanks to its analytic tools that take into account the effects of territories, competition, and many other aspects.

TrustYou helps companies win through the power of listening and provides a guest feedback platform that makes listening to customers easy, powerful, and actionable. The platform helps users to communicate with clients, understand feedback and share their success. TrustYou empowers companies to earn trust, make better decisions, and ultimately, win.

With ReviewPro, guest satisfaction is never treated as a standalone subject, but always in close relationships with underlying operational factors. The solutions they propose enable hoteliers to manage hotel reputation performance, proactively influence them by using surveys and other communications. At the same time, guest insights are obtained in real time and that can be used for operational improvements. Thereby, hotels' e-reputation can be upgraded by a sustainable amount and in a very creative manner.

Chosen by thousands of hotels both independent and large hotel chains, Customer Alliance's offers:
adaptive, customizable, 20 language questionnaires
smart widgets to showcase reviews
an in-depth and intuitive analytic portal for strategic decision making
plus a dedicated team for each client for non-stop product and service productivity and improvement.

A complete tool to make the most out guest communications potential while simplifying the complexity.
Quicktext saves time for hoteliers by unifying different channels in one single platform, that increases direct bookings, as well as upselling opportunities through delivering highly personalized messages.
A smart AI-powered chatbot available 24/7 is also included in the package to make communications seamless.
Finally, real-time statistics and analytic information is updated in an intuitive interface that provides hoteliers with actionable insights.

Qualitelis's solutions help hoteliers to approach and utilize their guests' reviews in a comprehensive and effective way. Guest satisfaction is thoughtfully cared at each step of their journey with personalized surveys and messages. Moreover, their feedback is then measured to generate customer intelligence, and broadcasted so as to improve hotels' e-reputation.
The platform is also user friendly, customisable and easily connected to other systems.

An all-in-one platform for hoteliers to help hoteliers find the right solutions that  match their specific requirements.
HotelHero puts quality first, as well as the integration capability of providers which is at the heart of their product offering to both independent & small chain operators. Connect to HotelHero and see what fits you the best, whether it's to improve RevPAR, to boost direct bookings, to optimise pricing, to enhance guest experience, monitor & improve e-reputation or to streamline processes.

With a deep and broad expertise in digital marketing for hotels, Eliophot comes up with comprehensive solutions for a variety of e-commerce issues.
Their list of competences is wide ranging, from defining goals, targets to improving guest experience in the digital space, boosting online visibility and image, optimizing direct bookings, etc. An array of tools from Out Of Home (OOH) advertisements to email marketing, social media, Google Adwords, etc. are all offered to hotels to be able to tackle their particular needs.

An entire solution dedicated to upselling. The solution combines a personalized message builder, a unique
email timing tool, an upsell forecast too and an online reporting dashboard.  All of these combined provide a more automated and individualized upselling approach.
All in all, Oaky aims to bring out the greatest revenue potential to hotels while giving their guests the best experience.

Xperteo's tailor-made platform aims to help hoteliers in all their Yield Management procedures and in the sales of their hotel rooms, basing on the following solutions:
A customized Revenue Management tool
An efficient and sustainable online sales tool
Technical assistance services

A digital marketing agency specilized in the area of Hotel and Restaurant.
WEBCOM's expertises and services consist of:
Digital Marketing Strategy
Graphic design – Branding & Identity
Social Media Management
SEO & SEA
Production House (video, 3D, VR production)
Become a HotelAppz partner
We are very interested in working with all types of companies that offer new and innovative solutions.  We always put our customers first and want to make sure that our partnerships provide a win-win-win approach for everyone.  A win for our customers, a win for our partners, and a win for HotelAppz.
If you're open to integration and agree that your Clients should always "Demand Freedom of Integration" then we should become partners.   Please give us a call or click on the button below.